Mission and Vision Statements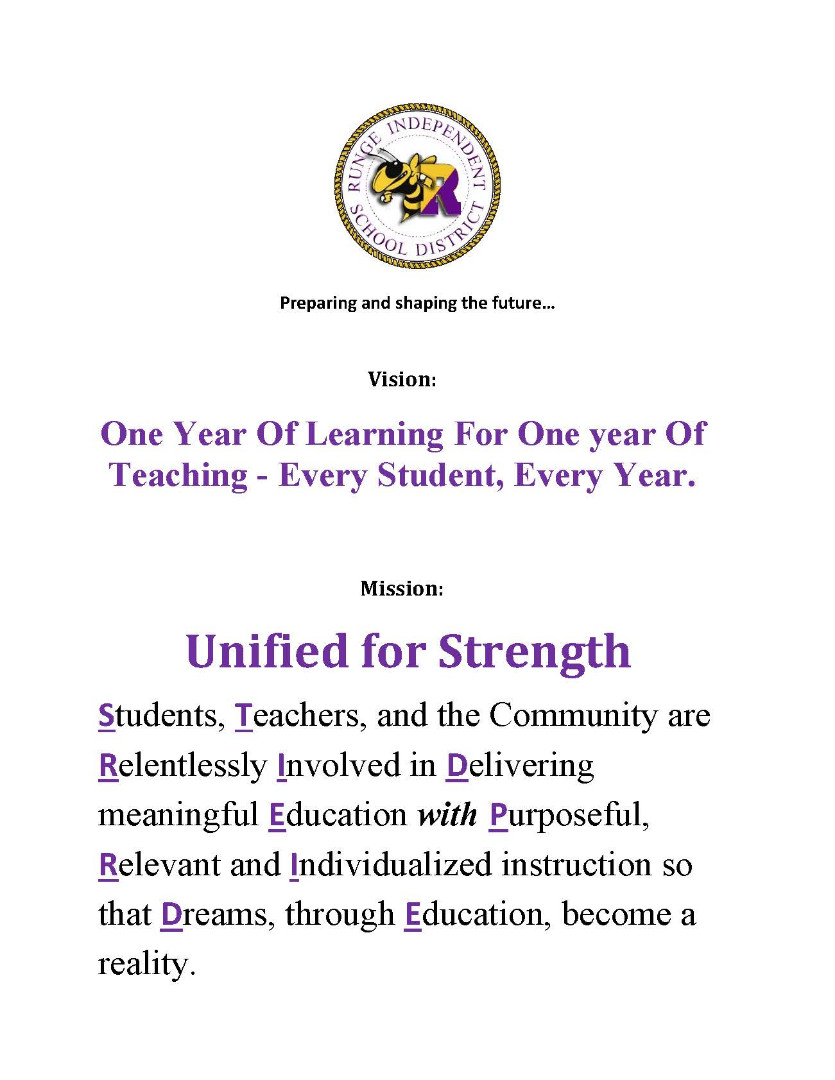 Vision: One year of learning for one year of teaching - every student, every
year.
Mission: Unified for Strength - STRIDE with PRIDE
Students,
Teachers, and the Community are
Relentlessly
Involved in
Delivering meaningful
Education

with
Purposeful,
Relevant, and
Individualized instruction so that
Dreams, through
Education, become a reality.
Click HERE for the Mission and Vision Statements.